Resources and Related Websites
Websites listed may contain material that FormerAdventist.com does not support.

HOME / RESOURCES AND RELATED WEBSITES

Former Adventist Fellowships (ministry of a local Christian church/pastor)

Former Adventist Churches
Are you part of a former Adventist fellowhip or church? Let us know!

The website home of Proclamation! magazine. Download back issues, read devotionals, studies, letters to the editor, or subscribe to receive your own printed copies. NEW: Proclamation! Blog
LAM Publications Online Book Store
Dale Ratzlaff's LAM Publications bookstore offering his books and others. Dale is author of Sabbath in Christ, Cultic Doctrine of the Seventh-day Adventist Church and From Adventist to Christian. He is the founding editor of Proclamation!, a bi-monthly journal. Dale is a former Adventist pastor and teacher at Monterey Bay Academy. He is the founder of Life Assurance Ministries.
Mark Martin, pastor of Calvary Chapel Phoenix, created this outreach of former Seventh-day Adventists to help those who are seeking Biblical answers on Adventism. Site includes a large collection of studies, audio files, and other resources.
Great studies and a testimony by Rob Chaffart
Exposing Seventh-day Adventist Fables by Robert K. Sanders
Extensive research on Ellen White.
Seventh-day Adventist Church Profile
Watchman Fellowship Profile, by The Watchman Expositor
Web site by former Adventist pastor Greg Taylor. This website features his faith story, mission projects, ministry news and links. Greg Taylor ministered in Uganda in 2003 and continues to have a deep desire to minister again in Africa and to others in impoverished areas of the world.
Web site that asks the hard question, "Is the Seventh-day Adventist denomination a cult?" Read their four proofs of a cult and decide for yourself!
"For the Adventist Heart that Longs for More of Jesus"
This website is dedicated to Adventists who are looking for biblical insights into the topics discussed each week in the Adventist's Sabbath School lesson quarterly. Articles which address each week's lessons as presented in the Sabbath School Bible Study Guide, including biblical commentary on them, are presented.

The primary purpose of this ministry is to dialogue with Seventh-day Adventists who may be questioning SDA doctrines, or who may currently be unsure of their salvation. It is not intended for SDAs who are secure in Christ. "They that be whole need not a physician" (Matt. 9:12). Secondarily, this website is for evangelical Christians who wish to better understand the true teachings of Seventh-day Adventism.

Does Seventh-day Adventism teach the Trinity? Jeremy Graham shares his extensive research into Adventist theology concerning the nature of God. Links are included to primary sources, including audio files. This website is a very comprehensive and valuable resource.

Copyright 1999-2013 Graphics Studio, Redlands, CA USA. All rights reserved. Revised February 21, 2013. Use of this site and forum signifies your acceptance of the Terms and Conditions. Send comments and questions to formeradventist@gmail.com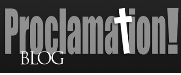 Is God calling you to start a Former Adventist Fellowship?
Former Adventist Fellowships are:
Christ-centered Bible study and prayer

A ministry of a local Christian church

Meets regularly

Not a replacement for active participation in a church body
Email us at:
formeradventist at gmail.com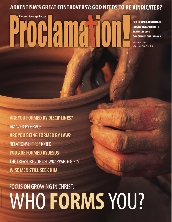 Subscribe to FREE magazine.

Printed copies mailed six times each year at no cost to you. Send your name and mailing address to:
lifeassuranceministries at gmail.com